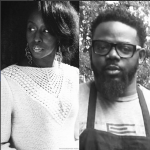 In this episode Keidrick and Krisha would like to welcome our listeners back.
We have taken a brief hiatus from recording, but now we are back on track.
Be sure to subscribe to the show to stay up to date on the latest content..
Please subscribe to the show, or feel free to download the MP3 directly.
Share the show on Twitter, Facebook, Google+.
Show Notes:
We discuss "Shark Week", "The Lack of Black Family Emojis on the Android Platform" ,2019 Crossfit Open and all things Amazon.