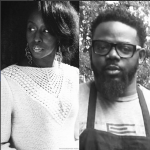 In this episode Keidrick and Krisha begin the discussion about the Keto diet vs The Paleo Diet in this 20 minute short episode.
Be sure to subscribe to the show to stay up to date on the latest content..
Please subscribe to the show, or feel free to download the MP3 directly.
Share the show on Twitter, Facebook, Google+.